Do you also want to know what gaming setup Tfue uses and what gaming settings he uses? Fortunately, this is the right article for you. In this post, we have explained what gaming setup Tfue uses and how he configures his game settings to perform so well in the game.
Turner Ellis Tenney, also known as TFUE is a known and very popular Fortnite player. He belongs to a very small town in Florida and has always been an outdoor games lover since his childhood. This over extrovert kid then became a popular name among the best Fortnite players out there. Though he usually plays Fortnite, you may also find him playing other games like Destiny, Player's Unknown Battleground, and call of duty. Other than this, he has also achieved a lot of world records as a Fortnite player. He holds a record in Skimboarding as well.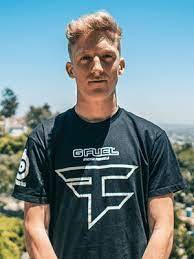 Check out all the keybinds of Tfue and the gaming equipment that he uses.
Tfue Fortnite Settings
Like Bugha Fortnite Settings, Fortnite settings of Tfue is also one of the things that most people search for. Below we have listed all the Tfue Fortnite settings for your reference.
Game Settings
Mouse Targeting: 30%
Mouse DPI: 400
Scope sensitivity: 30%
Mouse X: 10.0%
Mouse Y: 10.0%
Polling rate: 1000 Hz
Keybinds
Reload: C
Crouch: Left Shift
Use: Mouse Wheel Down
Sprint: Default
Jump: Space bar
Weapon 1: 2
Weapon 2: 3
Weapon 3: 4
Weapon 4: 5
Weapon 5: 6
Harvesting Tool: 1
Wall: R
Stairs: Q
Floor: E
Roof: Mouse button 5
Edit building: Mouse Button 4 or V or Wheel Mouse Up
Inventory: Tab
Emote: B
AutoRun: Caps Lock
Map: M
Push to Talk: Y
Emote: B
Reset Building: Mouse wheel up or right-click
Trap: F
Edit on the release: Off
Video Settings
Window Resolution: 1920 x 1080
Mode: fullscreen
Frame rate: 240 FPS
Interface contrast: 1x
Brightness: 150%
Colourblind strength: 10
Blind mode: deuteranope
Shadows: off
Effects: low
Motion blur: off
Texture: low
3D resolution: 100%
Distance: near
Anti Aliasing: Off
Vsync: Off
Show FPS: On
Multithreaded rendering: ON
HUD Scale: 80%
Post-processing: Low
Tfue Gaming Setup and Gears
Now that you know all the Tfue Fortnite settings, here is a detailed description of his gaming setup.
Mouse
Tfue uses a Razer Viper Ultimate Wireless Gaming mouse. This mouse is created for both right and left-handed users. The mouse has eight program illimeterable buttons that one can use for assigning complicated macros and reconfiguration. It has an optical switch that uses light beam-based actuation which makes it faster than the mouse having traditional switches.
Keyboard
When it comes to the keyboard, Tfue uses SteelSeries Apex 7 mechanical gaming keyboard for playing. The keyboard is built using high-grade aluminum alloy so that the keyboard has more stability and durability. To provide more comfort to the user, it comes up with a magnetic wrist rest and provides the user with an ergonomic feel.
Monitor
Tfue uses a BenQ Zowie XL2546 gaming monitor. It has a high refresh rate of 240 Hz offering a smooth and subtle gaming experience to the user. Also, it offers a 1ms response time to avoid any lag issues while playing the game. It also features a removable shield that ensures that no distraction from the outside leads to issues while playing.
Memory
Tfue's gaming setup features HyperX Predator DDR4 RGB 32GB kit 3200MHz. If you also wish to use this on your system, make sure to check the compatibility by typing the correct model number. It has a unique and great-looking RGB style. It also has an aluminum heat spreader which is a great combination with the RGB effect of the memory.
Headset
When it comes to a headset, Sennheiser HD 800 S is Tfue's choice. This headset has an open back and dynamic design. Also, in this headphone, one of the largest drivers which are 56mm ring radiator transducers is featured to offer great quality sound to the user. It also features two cables and used wired technology for the connection.
GPU
Tfue's system achieves this great performance gaming setup because of the Asus ROG STRIX GPU. This GPU can support up to 7 monitors using HDMI 20, Display Port 1,4. You can also connect a VR headset using the C-type port. It also features triple axial-tech 0db fans to boost the IP5X resistance and also increase the airflow. Because it also has other software like WT fast, Game booster, X split game caster, you can achieve smoother gameplay.
CPU
Now, the last on the list is the CPU. He has chosen the Intel Core i9-10900K processor for his system. It features an LGA 1200 type of socket and also supports Intel Optane memory. Also, it supports Turbo Boost max technology 3.0. This is also compatible with the Intel 400 series-based motherboards.
You may also read Fathom before deciding to play Slot games.
Conclusion
This was a complete list of Tfue gaming settings and gaming setup. However, if you wish to know more about him, you can also follow him on his Youtube, Twitch, or other social media handles and to know about the Bugha Fortnite Settings by clicking here. I Hope this answered all your queries.