As ridesharing apps such as Uber and Lyft have grown in popularity, accidents in San Antonio involving ridesharing drivers have been on the rise. As these incidents have increased in frequency, it has become more important than ever for individuals to have an understanding of their options when it comes to pursuing compensation for damages. To help car accident victims find the right solution, here are some reasons when and why to contact a car accident attorney in San Antonio.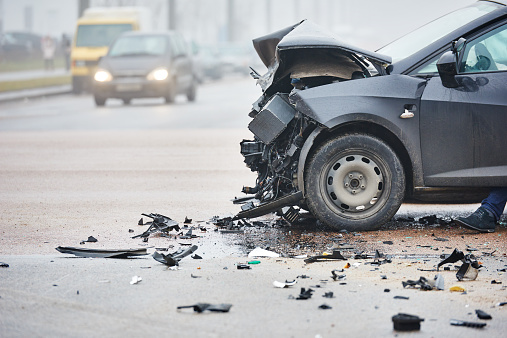 Common Reasons to Contact a Car Accident Attorney in San Antonio
When contacting a car accident lawyer, it is important to have a clear understanding of your situation so that you can explain it in detail as needed. Certain incidents may or may not be the fault of the rideshare service, the driver, or a third party. Uber and Lyft have insurance policies valued at $1 million that cover bodily injuries and work in three periods to determine the amount of compensation available to car accident victims.
The party that is liable for any damages is often determined by factors, such as whether or not the driver was signed into the app, and what activities the driver was engaged in at the time of the accident, such as driving to pick up passengers or taking their current passengers to their desired destination. Here are some common situations where calling a car accident lawyer is an ideal solution that can help you receive the compensation that you deserve.
You Are a Passenger
If you are a passenger in a ridesharing vehicle that is involved in an accident, chances are you may sustain injury. In such cases, your injuries are generally covered by the ridesharing app's bodily injury policy and you are entitled to compensation for any medical bills related to the associated injury, and lost wages due to missed work from being injured, reduced future earning capacity due to long-term injuries or disabilities, and physical, mental, and emotional main and suffering.
In such cases, the incident falls neatly into period three of Uber and Lyft's $1 million insurance policies, offering coverage for personal injuries and property damages to both the driver and riders.
Your Car Was Hit
If your vehicle was hit by a ridesharing driver, whether or not you were driving your vehicle or if it was parked, you are entitled to compensation due to any related personal injuries or property damages. However, in such cases, it can be challenging to determine whether or not the rideshare driver is at fault and how much compensation to which you are entitled.
In such cases, the incident can fall into any one of the three periods of Uber and Lyft's insurance policies or no period at all, leaving the driver entirely responsible. It is important to determine whether or not the driver was logged into their ridesharing app and what activities they were engaged in at the time of the accident. If they weren't logged into the app, you may only have a claim against the driver, rather than the ridesharing company.
You Have Been Hit
Another common type of ridesharing accident is pedestrian-related accidents. If you have been hit by a ridesharing driver and they are clearly at fault, you may be eligible for compensation. In such cases, you face the same challenges as you would if your vehicle was hit. It can be difficult for you to determine what was going on at the time of the incident. You will need to determine this information to direct your claim to the appropriate party.
How a Car Accident Attorney Can Help
In all of the above cases, there are varying challenges that car accident victims must face when moving forward with filing an insurance claim. Fortunately, if car accident victims contact a San Antonio car accident attorney, they gain access to numerous opportunities and advantages that help streamline the filing process and receive the maximum compensation for any damages related to a ridesharing car accident.
Determining Liability
Texas is a tort-based car accident state, meaning that the at-fault party involved in a car accident is financially responsible for any related damages. To file a successful claim, you need a lawyer who can identify the at-fault party and prove duty, breach of duty, and causation.
In the case of a car accident, that would mean that the driver had a duty to protect you by avoiding a car accident, breached that duty through negligence or intent, and caused the car accident in question. Car accident lawyers are specially equipped with the knowledge and experience to prove all of these things and help you direct your claim to the appropriate party.
Maximizing Compensation
Uber and Lyft's insurers may appear cooperative throughout the claims process. However, with the uptick in rideshare car accidents, they do not have your best interest in mind. It is in their best interest to minimize the amount of compensation that you receive. To do so, they may ask seemingly harmless questions with the intent of using the information that they acquire to justify less compensation.
A car accident lawyer is on your side and can navigate these questions, negotiate, and provide evidence to help you maximize your compensation.
As you can see, Uber and Lyft accidents are many and varied, making it difficult to know how to approach the car accident claims process. Fortunately, victims can contact a car accident attorney in San Antonio for the guidance and assistance that they need!